$ 14.00
These recycled chameleons are meticulously handmade by Aliou Samake from strips of tin cans. These eco-friendly reptiles are great as a decor object on your desk or mantel or as a collectible.
Handmade by artisans at Mali Chic, a fair trade organization in Mali, Africa that assists over 195 artisans in exporting their products.
Measures 1" high x 3-3/4" wide x 7-1/4" deep
Available in assorted colors
Handmade in Mali and fair trade imported.
Mali Chic 
Mali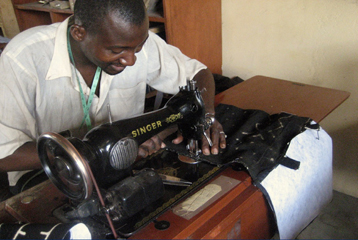 Mali Chic was founded by an American designer, Elaine Bellezza in 1998 in Mali. Elaine trained the local artisans in Mali to successfully design and produce their crafts. Mali Chic was started as a boutique and an exporter of ethnic Malian products.