$ 25.00
Everyone wonders how the zebra got its stripes, but isn't it more important to know why?  Scientists believe the combination of a zebras stripes and their herd mentality, help to camouflage them against the keen sense of their predators. When a hyena, lion or cheetah sees a herd of running zebra, they cannot zero in on one animal and thus find it difficult to acquire this prey. Zero in on these adorable papier mache zebras. They will not kick or bite and are safe to keep around the house.
Large Zebra and Bank version measures 8-1/4" high x 5" wide x 5-1/4" deep
Handmade in the Philippines and fair trade imported.
Paper Capers
The Philippines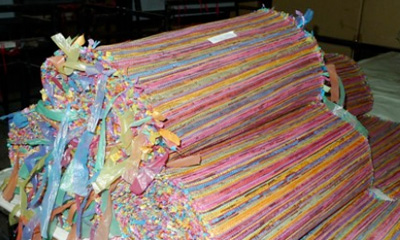 Paper Capers International was started in 1988 as a subcontractor for a major exporter of ladies' fashion accessories and novelty gift items. It was originally based in Quezon City, but as it grew it was moved to Antipolo City, where it could utilize a larger space to organize the raw materials, process the plastic injection-molding and accommodate a larger grouped of in-house artisans. Nurturing the company with a commitment towards product design, artisan welfare and product efficiency, the proprietor Arlene Gaddi Maceda and her younger brother Arthur Flores Gaddi are committed to making the world a better place; and they believe with Paper Capers they have.