Show you are truly an animal lover by decorating your house with these lovely figurines, or possibly by stashing away your change for that boring rainy day. These boxes are perfect for small trinkets, knick-knacks, and any small storage needs! These paper mache Reindeer Boxes are made from recycled newspaper and corrugated cardboard, no two Reindeer Boxes will ever be the same!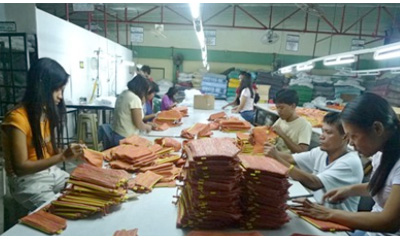 Paper Capers offers a range of handmade paper mache products, corrugated cardboard photo frames, paper Christmas trees, and many other interesting products. The majority of the raw materials for these products are sourced from trash pickers and assorted junk dealers that collect the plastics and papers they need from dump sites. The raw materials are collected, cleaned and separated by color and type before they are recomposed into the amazing array of home decor and novelty items offered by Paper Capers. 

Paper Capers is a 23 year old hub for happy skilled and multitalented individuals. They enjoy sharing a passion for creativity, a knack for beauty, and a mindset of goodness. They are steered by a familial love for planet earth and each other.