$ 25.00
A pig is any of the animals in the genus Sus, within the Suidae family of even-toed ungulates. Pigs include the domestic pig and its ancestor, the common Eurasian wild boar, along with other species;related creatures outside the genus include the peccary, the babirusa, and the warthog. Pigs, like all suids, are native to the Eurasian and African continents. Juvenile pigs are known as piglets. Pigs are highly social and intelligent animals.
Measure 4-1/4" high x 6" long x 4-1/4" wide
Handmade in the Philippines and fair trade imported.
Paper Capers
The Philippines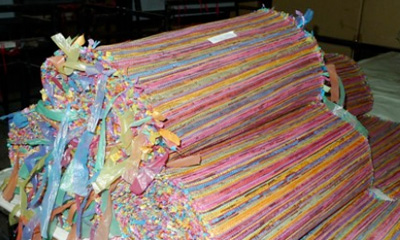 Paper Capers International was started in 1988 as a subcontractor for a major exporter of ladies' fashion accessories and novelty gift items. It was originally based in Quezon City, but as it grew it was moved to Antipolo City, where it could utilize a larger space to organize the raw materials, process the plastic injection-molding and accommodate a larger grouped of in-house artisans. Nurturing the company with a commitment towards product design, artisan welfare and product efficiency, the proprietor Arlene Gaddi Maceda and her younger brother Arthur Flores Gaddi are committed to making the world a better place; and they believe with Paper Capers they have.