$ 10.00
It's difficult to catch a giraffe while its sleeping, simply because it gets so little of it! Ever vigilant for predators, giraffes just sleep for a few minutes at a time; on an average they only get about 30 minutes total sleep in a single day.
For this reason, you can place these giraffes in your entry way, on a mantel or bedroom dresser; made of recycled paper and plastic, they are an excellent choice to watch over your precious belongings, loved ones, or even yourself. 
Giraffe - Large and Bank version measure 8" high x 5-1/4" wide x 5" deep
Giraffe - Small measure 4-1/2" high x 2-3/4" wide x 3-1/4" deep
Papier Mache animals also available as Hippos, Elephants, Tigers, Chickens, and Rabbits
Handmade in the Philippines and fair trade imported.
Paper Capers
The Philippines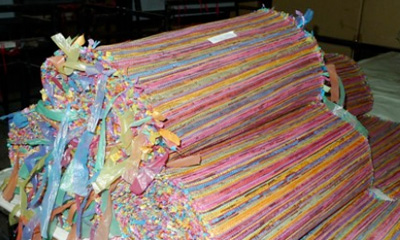 Paper Capers International was started in 1988 as a subcontractor for a major exporter of ladies' fashion accessories and novelty gift items. It was originally based in Quezon City, but as it grew it was moved to Antipolo City, where it could utilize a larger space to organize the raw materials, process the plastic injection-molding and accommodate a larger grouped of in-house artisans. Nurturing the company with a commitment towards product design, artisan welfare and product efficiency, the proprietor Arlene Gaddi Maceda and her younger brother Arthur Flores Gaddi are committed to making the world a better place; and they believe with Paper Capers they have.