$ 14.00
Our Artisans have created these beautiful Orange Piel Angel Ornaments. Their delicate faces are made of corn husk. Isn't she the most beautiful angel you've ever seen.
Angel Measures - 3 5/8" tall x 2 1/2" wide x 1 3/4" diameter
Hand made in Ecuador and fair trade imported.
Camari
Ecuador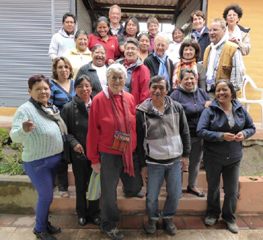 Camari is a Quechua word meaning "gift"; and true to its name, it is also a fair trade organization that has been a gift for many people of Ecuador.  Camari, a member of the World Fair Trade Organization (WFTO), was founded in 1981 to address the problems inherent in the marketing of small-scale agriculture and the production of handicrafts in the rural and marginalized communities of Ecuador.