$ 52.00
These wonderful Black and White Dotted Mud Cloth Aprons are made with the traditional African mud cloth called bògòlanfini or bogolan. Malian mud cloth, known for its bold geometric patterns, is dyed with a natural mixture of fermented mud and local leaves. Each apron is handmade from recycled materials so no two aprons will ever be the same! Adorn yourself in the kitchen with one of these highly durable and beautiful aprons today.
Handmade by artisans at Mali Chic, a fair trade organization that assists over 195 artisans in exporting their products.
This product measures 36" long x 31" wide
27" Strap Drop
8" Neck Drop
Handmade and Fair Trade Imported.
Mali Chic 
Mali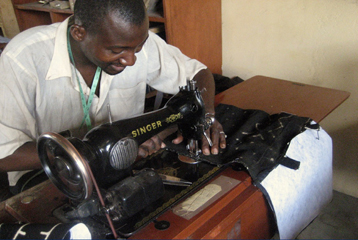 Mali Chic was founded by an American designer, Elaine Bellezza in 1998 in Mali. Elaine trained the local artisans in Mali to successfully design and produce their crafts. Mali Chic was started as a boutique and an exporter of ethnic Malian products.