$ 12.00
The sweet smell of cinnamon is sure to take you back in time, back to the time of the spice trades with their mystical routes mapped all the way to Vietnam. These fragrant cinnamon bark shakers are handmade by artisans in Vietnam and make an excellent table top accessory, spice storage container as well as a natural room freshener. Made from the Cassia trees, a renewable resource that is sustainably harvested in the region.
Handmade in Vietnam and fair trade imported.
Au Lac Design's Artisan Story
Vietnam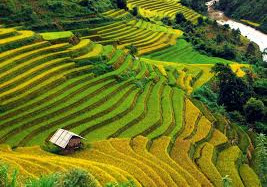 Yen Bai, in the mountainous north central province of Vietnam is well known for its terraced fields of rice, mines of marble stone, and for its forests of cinnamon trees. Here in Yen Bai, many families work together harvesting cinnamon bark and follow a tradition of making crafts that has been handed down for generations.